With Snagit's easy-to-use tools, you can quickly create images and videos to give feedback,
solve a problem, or show off something cool. Snagit empowers you to communicate efficiently
with visuals that give your ideas clarity and help you explain any subject. See for yourself.
The more you use Snagit, the more ways you'll find to use it.
Top Capture Features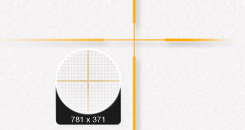 All-in-One
Snag anything, on the fly.
Grab your entire desktop, a region, a window, or a scrolling window from any webpage or application—all with a single
hotkey or click.
Delay Capture
Give yourself some time.
Take the time to set up what you capture – like
a menu – then snag it when you're ready!
Video Capture
Clearer communication.
Show them what you do, and how you do it! Using MPEG4 video format
you can now create screen videos for demos or quick reviews, and share
them instantly to YouTube, Facebook, and more!
---
Enhance Your Images
Handy Tools
Grab attention.
Draw their eye with customizable arrows, colorful speech bubbles, unique stamps, and more.
Combine Images
Easy multi-tasking.
Create custom graphics easily by taking multiple captures and putting them together.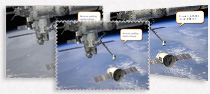 Add Effects
Customize your images.
Add effects like a special border, shadow and perspective to your entire capture. Or, create your own custom style.
---
Work Efficiently
Auto-Storing
Organize images.
All of your captures are automatically saved, with the most
recent captures viewable all the time. Save time by quickly
finding all your past captures.
Capture Tray
Easy-to-find captures.
Archive the most recent captures and opened images.
The capture you select in the tray is the one you'll
see on the canvas.
---
Share with One Click

Video Outputs
Share your videos quickly.
When you're ready to share your Snagit video, you can
choose from Camtasia for Mac for editing, Screencast.com,
YouTube, FTP, Facebook, or Twitter.

Image Outputs
Send your images to multiple destinations.
Share your images to Facebook, Twitter, Evernote,
FTP sites, your clipboard, send through email, and more!

Trial version


Print this page